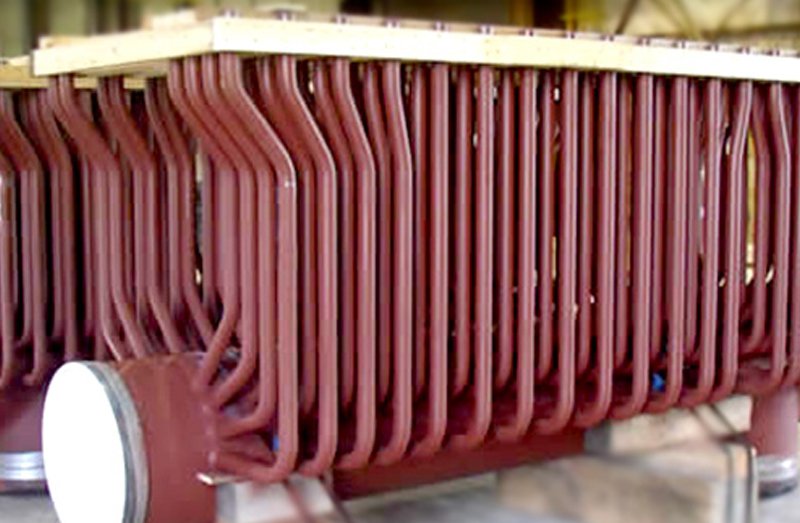 04 Nov

Boiler Bank Tubes

Boiler Bank Tubes: Get the enhanced boiler efficiency

TPP Boilers Pvt. Ltd is a renowned boiler components manufacturing company headquartered in Mumbai. They are specialized in the design and development of boiler pressure parts, boiler bank tubes, etc. 
What is meant by Boiler bank tubes?
Boiler Bank Tubes are steam-generating tubes wherein water is transformed into steam. This tube transports a combination of water and steam. The Manufacturing process is handled by highly experienced tube benders to prevent wrinkles, cracks thereby making sure that there is optimal running life. This would ensure a smooth and effective operation of boilers.
What are the uses of Boiler Bank Tubes?
It is primarily used to transfer flue gas heat to convert water to steam.
These tubes are capable of converting water coming out of the economizer to saturated steam through the exchange of heat of flue gases between its walls.
What is the role of bank tubes in process boilers?
TPP Boilers Pvt. Ltd manufactures Boiler Bank tubes that are designed to connect the upper and lower drum present within the drum boilers. Apart from risers and down-comers, they are also responsible for holding the weight of the upper drum. Minor flaws in the tubes would damage the adjacent tubes and drums; however, it is purely based upon the spot of the leakage. Therefore, users have to pay close attention to prevent such types of failures.
Each joint is held through the expansion of Boiler Bank Tubes in the drum holes. Approximately 7%-11% thinning of tube thickness would lead to good joints. It is appeared to be more effective to pressure up to a level of 120 kg/cm square. The thinning of tube walls can be determined by acquiring basic measurement data about tube ID prior to and after its expansion.
Conclusion
TPP Boilers Pvt. Ltd is an accomplished boiler manufacturing company that has years of experience in the production of Boiler Bank tubes. They are also specialized in the designing of several boiler parts and accessories. Interested people may visit the official site of TPP Boilers Pvt. Ltd