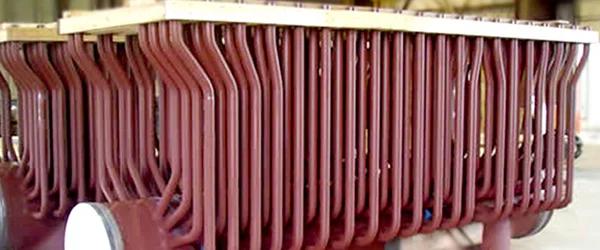 06 Aug

Essential components of a boiler

Boilers are an integral part of a hydronic heating system that burns combustible fuel to heat water. Commercial boilers leverage water to carry heat to a primary source such as the radiator. The water thus heated passes through pipes and access the radiator within the commercial property. This would make sure that the entire atmosphere is warm and optimal comfort for the employees.

Even though there are several boilers available that are capable of burning bio-fuels or generating heat with the help of electric coils, natural gas is currently one of the frequently used fuels in a commercial boiler. Some of the crucial Components Of a Boiler include a heat exchanger, exhaust stacks, controls, combustion chamber, burner, etc.
In this blog, we will be discussing each components of a boiler in detail:
Boilers: Burner is one of the important boiler components that discharge heat once the air is combined with fuel sources. Fuels are often utilized in the form of either oil or natural gas. The process involves a combination of various fuel sources and combusts. Hot combustion gases which access the boiler acts as heat exchangers. To ensure efficient combustion, an accurate volume of combustion air is required.
Heat exchanger: The heat exchanger is responsible for heating the water in the system. Its primary function is to transfer the heat in a burner to the water by avoiding close contact with water. They are designed out of numerous elements such as cast iron, copper lines, and steel tubes. It is created in such a way that it can withstand extreme temperatures, enhance durability, and efficiently transfer heat.
Combustion chamber: It is yet another major boiler component wherein fuel is burned for water heating purposes. They are normally designed using cast iron or steel or sometimes heavy-duty metal to cope with high temperatures exceeding seven hundred degrees. You have to make sure that combustion chambers are maintained daily since they are vulnerable to corrosion and cracks.
Supply and return lines: Heat exchangers make use of pipes to transfer the heated water to primary sources including heaters and radiators. Once the water gets cooled at the distribution points, return lines bring forth the water to the boiler and reheated it.
Firebox: It is yet another crucial components of a boiler wherein system fuels come into contact with air thereby triggering flame.
Circulator pumps: Circulator pumps are responsible for forcing the hot water via supply lines to the primary distribution lines such as radiators or heaters. This has to be maintained to make sure that it is functioning appropriately.
One of the best ways to enhance the durability of a commercial boiler is to maintain it on a daily basis. By doing so, it would ensure optimal efficiency and this process is effective by seeking the help of a qualified inspector.